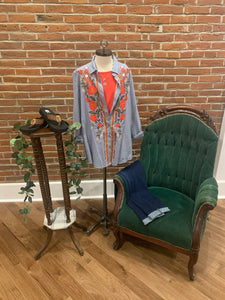 NEW SPRING
UNIQUE ALL YEAR ROUND. Check our our spring collections!
ADD A POP OF COLOR TO ANY OUTFIT
Turquoise jewelry is the perfect pop for a fun summer outfit. Find necklaces, rings, bracelets and earrings under jewelry!
STORE FRONT OPENING
We are opening our store front location this Friday, May 29th! We will be located at 112 N Plum Street, Havana, IL 62655. We can't wait to see you very soon!
Life is short, make every outfit count.
Style is a way to say who you are without having to speak
Never underestiamte the power of a GOOD OUTFIT on a bad day.
MEET THE OWNERS
MOTHER DAUGHTER DUO. OVER MANY SHOPPING TRIPS TOGETHER WE HAVE CREATED MANY YEARS OF MEMORIES. WE CAN'T WAIT TO START MAKING MEMORIES WITH YOU!